All our professionals at Alvin Avenue Foot Clinic maintain the highest levels of accreditation and pursue ongoing education to stay abreast of the latest trends in podiatry.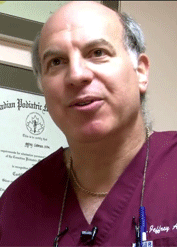 Jeffrey A. Liebman
Doctor of Podiatric Medicine (BSc, DPM, FAAFAS)
Jeffrey Liebman has 35 years of Podiatric experience and expertise in treating a wide variety of footcare. He treats all levels of footcare including palliative and surgical. Jeff is the only podiatrist in Canada performing joint replacement surgery using the Cartiva surgical implant. Using a well-established Orthotic Laboratory in Seattle Washington, each orthotic prescribed is of the finest quality, accurately meeting the needs of the individual.
Jeff is a graduate of the Ohio College of Podiatric Medicine , after earning a Bachelor of Science degree at the University of Toronto. He is also a Fellow of the Academy of Ambulatory Foot and Ankle Surgery , and has expertise in the area of minimal invasive surgery.
When you have foot problems such as bunions, diabetes, flat feet, foot injury, sprain or fracture, Hammer Toe, heel pain, nail problems, Neuroma, or Plantar Warts, consult an experienced foot specialist, one that can effectively diagnose and treat your feet in a friendly, painless manner.
---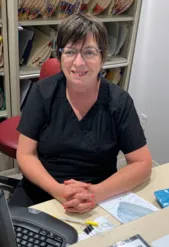 Linda Coombes
Office Manager
---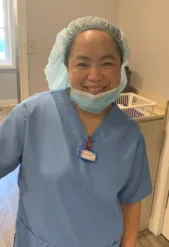 Bernadette Recile
Podiatry Assistant
---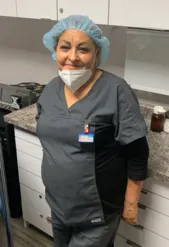 Reyna Rossell
Podiatry Assistant